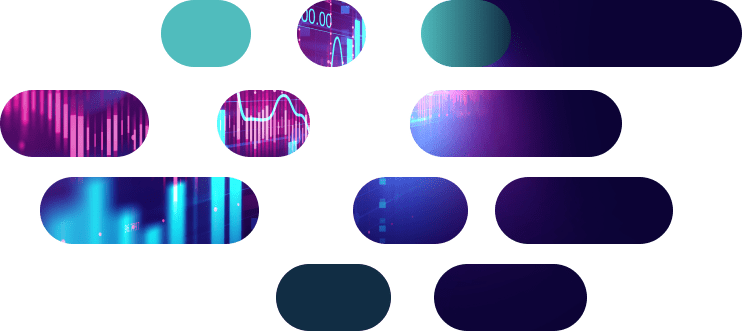 Solvency II & RBC compliance, cash flows projections, financial modeling, ALM, Risk management Information System, ESG, business valuation… Discover the areas and needs covered by our addactis® Capital Modeling solution!
Make your regulator happy with our powerful and fully auditable solution, designed for all prudential regulatory frameworks.
From constraint to opportunity: monitor your capital allocation with the finest tunning, for all lines of businesses, thanks to addactis® cutting edge modeling expertise embedded in our software.
Forget complexity and costly implementation, thanks to our end to end ERM approach, drive your technical staff to high level analysis and decision making rather than tidious calculations.
Actuarial Requirements
You need to easily valuate and simulate your financial position, technical provisions, own funds, Solvency Capital Requirement and Minimum Capital Requirement?
Own Risk & Solvency assessment - Orsa
You need a facilitating tool helping the Board to identify business opportunities and to set up risk appetite criteria and capital management plan?
You need that tool to become an integral part of your decision-making progress?
Regulatory Reporting
You need a solution for supervisory reporting, ensuring data quality, auditability and transparency and that is in compliance with the requirements of Solvency II?
Complete & Customizable Compliance Solution
Our solution is completely customizable to your business and helps you be compliant with Solvency II or other similar regulatory regimes.
Our Capital Modeling solution can be used for both standard formula or internal model approaches. You can also integrate our solution with all software and data systems into your own IT architecture.
Secured & Automated Reporting Processes
Our solution ensure end-to-end data quality, transparency and auditability.
You will not only benefit from a user-friendly XBLR converter, but also from an automated submission of your regulatory reporting.
The addactis® Capital Modeling solution is built working alongside global insurance players, taking into account their concern regarding data quality and auditability.
From software to solution: We have built a full interoperability between 5 interconnected components to allow the largest coverage of your prudential regulatory framework : from data collection to formal reporting to the regulator or providing guidelines & figures to the decision makers in your company, you work step by step with each brick of deep expertise. Best estimate – stochastic or deterministic – calculations, Solvency standard formulas or internal models, ALM studies, Risk scenarios and one of the largest actuarial library in the world are embedded and available.
Thanks to our solution, you are able to schedule the work and the tasks of your teams during the rough periods of the financial year, coached by our dedicated team or trained to be quickly fully expert.
Implementation & Actuarial Support
addactis® Capital Modeling's support teams accompany you all along the implementation of our solution.
Our teams work daily on reported issues and bring a customized actuarial support adapted to your needs with a worldwide knowledge on regulators' rules.
Customized Training
addactis® Capital Modeling solution includes dedicated training sessions to make sure that your actuarial teams will be comfortable with our solution.
addactis® teams provide also regulatory requirements interpretation through notably our users club.
addactis® Software
addactis® DataFlow: to manage your data and ensure the data quality process.
addactis® IBNRS®: to calculate and assess the technical provisions.
addactis® Modeling: to benefit from the fully integrated models library – and design your own models as well.
addactis® One: to secure your reporting. process.
addactis® Intuition: to visualize your crisis scenarios, including ORSA.
Your Capital Modeling solution!
Our Capital Modeling Experts
Present in 24 locations around the 5 continents, our experts ensure an effective and responsive support across Europe, Latin America, Asia-Oceania, Middle East & Africa.
Want to experience what makes our Capital Modeling solution so unique?
Schedule an appointment and speak with our experts!
Alejandro GARRIDO
Partner
CEO ADDACTIS Iberica
Mathieu LE GOFF
Senior Manager
Deputy Head of Modeling & Analytics
David MARIUZZA
Partner
Head of Modeling & Finance
Benjamin POUDRET
Partner
Head of Modeling & Risk France
Carolina RAMIREZ
Senior Manager
Head of Consulting Latina
Judith RUIZ
Senior Manager
Head of Technical Latina
Jérôme SOUVANTHONG
Manager
Head of Actuarial Modeling
addactis® Dataflow
The ETL for actuaries and business analysts that enables:
data management
automated & transparent data integration
easy process implementation
embedding addactis® software modules connections
addactis® IBNRS®
The best reserving software to ensure traceability and regulatory compliance in reserve calculation.
addactis® Modeling
Our Insurance modeling software to design all the models you dream about.
addactis® One
Our Insurance regulatory reporting software: the combination of an independant XBRL converter with a secure reporting process to make your regulator happy.
addactis® Intuition
Best achieved dataviz solution in the insurance market, addactis® Intuition has been designed to highlight and shape complex figures for decision making.
Thanks to our software, you will have a holistic and relevant vision of numerous situations (crisis impacts, prudential regulation simulations, Risk scenarios…).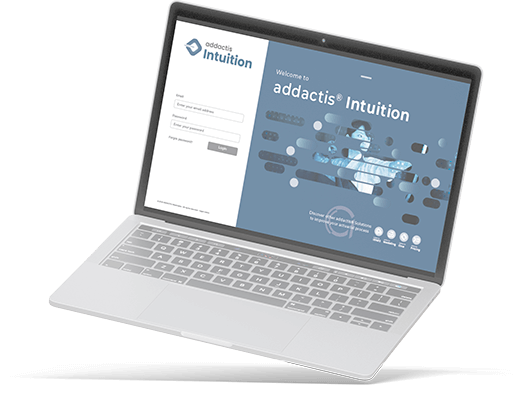 addactis® is a registered trademark, property of ADDACTIS Group SA, used by our companies to market their service offering.
©2021 - ADDACTIS Group - all rights reserved