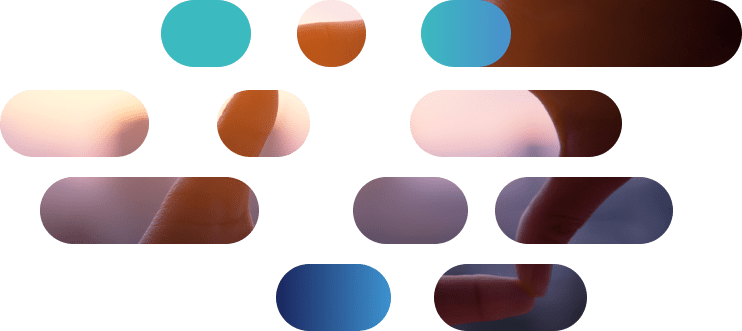 Get free access to our expert papers and our latest R&D work.
We are convinced that innovation is a key driver to enable you to meet the many actuarial and strategic challenges of the coming years.
Therefore, our Product & Technology teams and our addactis transversal Taskforce gathering worldwide experts from all our market units work on R&D projects in order to provide innovative & unprecedented answers to our customers. We conduct high value-added operational research that serves the continuous technological improvement of our solutions on various technical subjects, such as: Data Science algorithms, smart pricing, financial and actuarial modelling, IFRS 17 and Risk Based Capital calculations.
Our objective is to conduct work leading to operational applications for our customers.
You can benefit from it:
by participating in our market events and accessing our observatory publications
by joining our communities
by downloading our premium resources. All our Premium resources are available free of charge. Fill in the related form and receive your document in a few minutes in your email box.
Addactis Observatory
Get access to addactis surveys, and data benchmarks providing a global view and trend of the market in the different insurance sectors.
Addactis Communities
Our communities are aimed at insurance and reinsurance organisations with the aim of providing discussion and sharing communities on the major issues of the French market in order to face current and future challenges.
Be part of one of our communities is a unique opportunity for you to benefit from our expertise, to encourage exchanges between peers, to be monitored on data and actuarial innovation, to challenge new working methods…
Addactis R&D Premium Contents
Our Premium Contents include market studies and White Papers on very specific technical topics such as: Climate Change, Data & Analytics, Regulatory Requirements, Pricing, Technology, GRid, Cloud, etc.

Cyber Risk: Stochastic modelling of personal records losses & modelling the spread of ransomware
A major cyber risk we are studying is incidents of data privacy breaches through the loss of personal records. Download this presentation and access the knowledge and modelling of cyber risk from two modelling approaches.
Why is non-life Insurance not taking off in Africa?
Why is insurance in Africa not fulfilling the economic, financial & societal roles that it is being asked to play?
What is the reason for this failure?

The Top 6 Myths of Non-Life Pricing Insurance
The experience we have gained over the last 25 years during our numerous missions around the world has enabled us to understand and respond to the many beliefs surrounding pricing. We have selected 6 Myths around pricing, which seem strangely persistent and widespread within all types of non-life insurance companies. 

Implementing GLMs in a changing environment: what are the benefits?
The purpose of this article is to highlight the benefits of Generalized Linear Models (GLMs), a modeling technique that has been traditionally suited for insurance data, providing valuable answers to these questions. 

Pricing: a priority for non-life insurers in Africa
What if your company's growth and sustainable long-term profitability depended on your pricing and underwriting policies?
The African non-life insurance market is a case in point. 

Actuarial Science & Data Science: a necessary convergence
In this document, we establish a brief overview of the new practices linked to the growing use of data science in our insurance sector.
We will then explain why and how to apply these methods to the insurance world in order to propose innovative solutions.
 

Generating value for P&C insurers through Pricing Innovation in Africa, in a post-COVID-19 environment
Attaining long-term profitability is the main goal of every company, and insurers are no exceptions.
The deteriorated economical conditions due to the COVID-19 crisis, will make this issue even more acute and compel insurance carriers to find the right levers to operate in order to navigate this new environment and enjoy renewed profitability. 

CSM and P&L assessment under IFRS 17
This Paper deals with the drivers of the IFRS 17 Profit, the disclosure of the P&L account, and the solutions identified to handle the volatility and mismatch related to IFRS 17 valuation.

Risk Adjusment under IFRS 17: Principles and Operational issues
Risk Adjustment offers a great opportunity for insurance companies to fully exploit their ERM corpus, as the Solvency II framework has enabled them to make considerable progress in this area.

Innovative Reserving Process in non-life Insurance: a challenge for Risk Management
Our addactis experts have exemplified a new reserving approach concerning advantages and challenges of individual claim analysis and forecasting, based on data science.
To download the presentation, please follow this link.

Risk Adjustment según IFRS17
¿Qué es el ajuste de riesgo y cómo afecta a los KPIs de IFRS 17? Lea nuestro último documento de expertos de addactis sobre el RA en IFRS 17.

Evaluación del CSM y del resultado según IFRS17
Este documento trata de los impulsores del beneficio de IFRS 17, la divulgación de la cuenta de resultados y las soluciones identificadas para manejar la volatilidad y el desajuste relacionados con la valoración de la IFRS 17.

Los 6 Principales Mitos de Pricing en Seguros de No Vida
La experiencia que hemos adquirido en los últimos 25 años durante nuestras numerosas misiones en todo el mundo nos ha permitido entender y responder a las numerosas creencias que rodean al pricing.
Hemos seleccionado 6 mitos en torno a la tarificación, que parecen ser extrañamente persistentes y generalizados en todo tipo de compañías de seguros no de vida.

Os seis mitos do Pricing de Seguro Não Vida
A experiência que adquirimos ao longo de 25 anos de mercado nas nossas numerosas missões ao redor do mundo, nos capacitou para entender e responder à diversas crenças que rodam o Pricing.
Neste artigo, nós selecionamos 6 mitos sobre o processo de precificação, que parecem estranhamente persistentes e disseminados de forma generalizada em todos os tipos de companhias de seguro Não Vida.

Implementando GMLs em um ambiente em mudança: Quais os benefícios?
O objetivo deste artigo é destacar os benefícios dos GLMs, uma técnica de modelagem que tem sido tradicionalmente aplicada para dados de seguros, oferecendo respostas valiosas.

WEBINAR | Evolução dos Modelos de Preços no Setor de Seguros
Se você quiser ver ou rever nosso webinar " Evolução dos modelos de preços no setor de seguros", você pode fazer isso!
addactis® is a registered trademark, property of ADDACTIS Group SA, used by our companies to market their service offering.
©2021 - ADDACTIS Group - all rights reserved