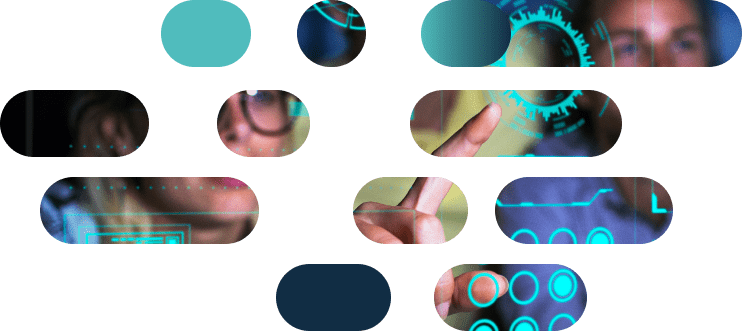 Your challenges are our priorities.
Our vision of global trends
Digital transformation
has profound impacts on the way insurance is :
Distributed (online distribution, agregators, price comparators, etc…)
Manufactured (use of big data, usage based insurance, telematics, cyber…)
Serviced (remote claims handling, teleconsultation, etc…)
Our vision of global trends
Regulatory frameworks and complexification
are putting pressure on insurers' balance sheets and economic models
Risk-based solvency systems are implemented all around the world
Regulators, investors, rating agencie and other stakeholders are permanently raising the bar in terms of ERM, internal control, reporting
Greater focus on customer protection and sales compliance
Our vision of global trends
Increasing competition between insurance players is significantly changing the strategic management of insurance companies. The concentration of players intensifies the pressure on costs and reinforces the need for strong reactivity and innovative approaches to optimize portfolios, anticipate policy holder behavior and contract pricing.
Tackling your challenges
addactis® fully supports insurers both in:
Life & Health Insurance
Property & Casualty Insurance
Tackling your challenges
Our range of solutions covers:
Capital Modeling
Data Analytics
Reserving
Data Management
Task Automation
Reporting
Discover addactis® range of solutions
A consulting expertise embedded in our solutions
An addactis solution consists of a software « core » and professional services combining advisory, implementation and training. Our consultants support you in the implementation and deployment of your solution, as close as possible to your needs, your specificities, your challenges and according to your data and the experience of your teams.
Nevertheless, you remain in control of the « mix » and the partner able to support you. For certain solutions, we work hand in hand with our partners and Big 7 to provide the software solution adapted to their recommendations. Our teams will design the proposal that best fits your requirements and needs.
Reserving
Combining the best reserving practices and methodologies of the major insurance markets, our Reserving solution, chosen by numerous regulators, is the easiest way to technical summits and team training efficiency.
IFRS 17
With cutting edge technical approach embedded in our solution by our numerous IFRS 17 experts, monitor your profitability and your contracts with the highest level of accuracy.
Capital Modeling
Meet regulatory requirements and immerse your company in a highly complex and moving environment to steer your business, thanks to our flexible, powerful and auditable Capital Modeling solution.
Pricing
Because you deserve a pricing process designed to serve your global underwritting strategy, our Pricing solution drives you to the top of the art of pricing.
Advisory
Our ambition? To take you further. Our added value and the innovations we bring to our customers are based on a proven knowledge of the insurance market.
How we build our solutions
The design of our solutions is based on a proven process. Our 25 years of expertise with insurers, our consulting missions and our constant R&D efforts enable us to understand the uses, markets, prudential constraints and actuarial issues, and to capitalize on the best practices of the insurance market. Our solutions are thus designed to help you take a step forward by directly accessing the most advanced methods, practices and expertise.
You save time, and you improve your productivity and efficiency.
Our Experience
From our first meeting, our consultants are committed to precisely identifying your needs and defining the most appropriate response to your context, requirements and processes. The strength of the addactis approach is to provide you with the solution totally designed for you.
Expertise & Technology
The addactis solution combines both a reliable technological core that integrates easily into your IT environment and the skill transfer to your teams of expertise acquired over 25 years with the world's largest insurance companies and hundreds of customers that feed our benchmark of best practices.
Support, Training & Consulting
Our mission does not stop at providing you with a software solution as advanced as it is. It includes a VIP support that we design with you and that combines training, implementation and consulting, according to your teams' expectations.
addactis® is a registered trademark, property of ADDACTIS Group SA, used by our companies to market their service offering.
©2021 - ADDACTIS Group - all rights reserved