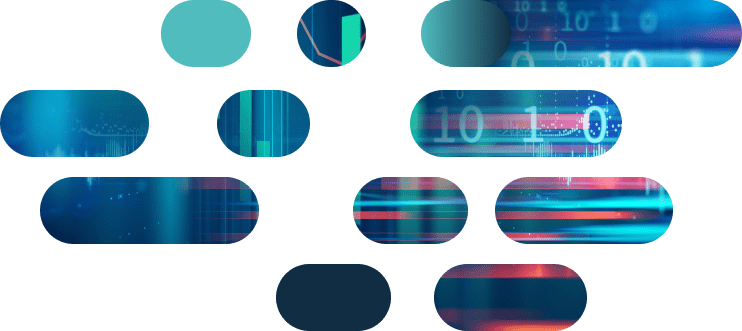 Reserving studies and compliance, claims assesments and analysis,
cash-flow projections…
Discover the areas and needs covered by our addactis® Reserving solution!
Most top actuarial experts consider that reserving is an art.
With our addactis® Reserving solution, we provide the ultimate tool for them, designed by and for excellence.
The thousands of users in the world using our solution don't think they work: they solve, they learn, they teach, they live their passion for figures.
Combining the best reserving practices and methodologies of the major insurance markets, our Reserving solution is the easiest way to technical summits and team training efficiency.
Reserves Calculation
You need to optimize your reserving processes and especially to structure, access and manage data sets within an automated and integrated solution.
Our Reserving solution provides actuarial functionalities that meet a very wide range of business requirements and market practices. Our Reserving solution combines a full range and robust methods (deterministic and stochastic). You will also be able to analyze reserve volatility through a simple and flexible environment.
Regulatory & Compliance
You need to enforce technical provisions calculation complying with Solvency II and IFRS 17 standards.
Our Reserving solution provides Solvency II and IFRS 17 modules. You will calculate Best Estimates leading to cash-flows projection. You will measure insurance contracts either by applying the Building Block Approach (BBA) or the simplified Premium Allocation Approach (PAA).
Change Management
You need assistance in the implementations of these new processes and support to ensure the continuity of your business-as-usual activities.
Our Reserving solution includes high-level support of our teams during the deployment and integration of the solution. Your teams will benefit from our training plans.
You may also request the intervention of our reserving experts to guarantee the correct implementation of your processes by new employees.
Auditable processes & Data quality
You need to ensure governance of the process (including data quality controls) through fully automated and integrated processes.
Our Reserving solution allows to build a full automated and integrated process from claims databases to the best estimates using flexible tools that adapt to your IT environment.
Our software provide complete audit trail allowing identification of all changes brought in a project.
Your Data Quality process will never be questionable with the automated data controls implemented in our fully integrated process ensuring adequacy, completeness and accuracy of the data.
How addactis® Reserving solution perfectly match your own requirements?
We have designed the best value chain for your reserving process, with a kit of 2 software interacting together. Thanks to addactis® Dataflow, your data and triangles are automatically up/downloaded into addactis® IBNRS® with a rigorous audit trail from your information system. Thanks to the « plug an play » approach led by our dedicated team, used to work with any kind of data architecture or IT environment, implementation is easy and fast, and your teams are able to monitor the solution after our customized training.
Implementation & Actuarial Support
addactis® Reserving support teams accompany you all along the implementation of our solution.
Our teams work daily on reported issues and bring a customized actuarial support adapted to your needs with a worldwide knowledge on regulators' rules.
Customized Training
addactis® Reserving solution includes
dedicated training sessions to make sure that your actuarial teams will be comfortable with our solution.
addactis® teams provide also regulatory insights related to innovative methods through our users club.
addactis® Software
Thanks to addactis® DataFlow, you manage your data and automate the data quality controls. The best way to put in place and ensure the data quality process.
With addactis® IBNRS®, calculate and value technical provisions complying Risk Based Capital purposes as well as IFRS 17.
Present in 24 locations around the 5 continents, our experts ensure an effective and responsive support across Europe, Latin America, Asia-Oceania, Middle East & Africa.
Want to experience what makes our Reserving solution so unique?
Schedule an appointment and speak with our experts!
Stéphanie DAUSQUE
Partner
CEO ADDACTIS Asia
Head of Sales & CSM
Alejandro GARRIDO
Partner
CEO ADDACTIS Iberica
Benjamin POUDRET
Partner
Head of Modeling & Risk France
Carolina RAMIREZ
Senior Manager
Head of Consulting Latina
Witold REDEL
Senior Manager
Head of Reserving
Judith RUIZ
Senior Manager
Head of Technical Latina
addactis® DataFlow
The ETL for actuaries and business analysts that enables:
data management
automated & transparent data integration
easy process implementation
embedding addactis® software modules connections
addactis® IBNRS®
The best reserving software to ensure traceability and regulatory compliance in reserve calculation.
addactis® is a registered trademark, property of ADDACTIS Group SA, used by our companies to market their service offering.
©2021 - ADDACTIS Group - all rights reserved